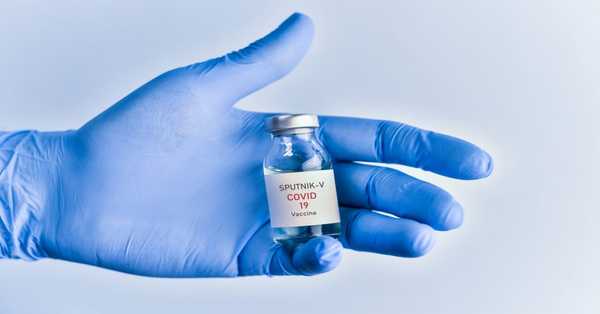 India will get the third vaccine
The second wave of coronavirus infection has intensified. Meanwhile, on Monday, the expert committee has approved the emergency use of the Russian vaccine Sputnik-V. Now DGCI will take a decision on this. If approved, it will become the third vaccine to be included in the Indian corona vaccination campaign.
Vaccination began on 16 January in India and KoviShield and Kovaxin were approved earlier this year. Kovyshield is co-founded by Oxford University and AstraZeneca. The Serum Institute of India (SII) in Pune is producing it in India. Covaxin has been created by Bharat Biotech in association with the Indian Council for Medical Research (ICMR) and the National Institute of Virology (NIV).
Last week, there were reports that vaccine doses have ended in most major states. The speed at which vaccines are being administered is not being made at that speed. Because of this it has become extremely important to approve the third vaccine.
Let's know how special Sputnik-V is?
Mordana and Pfizer's mRNA vaccines have proved to be 90% more effective. After this Sputnik-V is the most effective 91.6%. It has been created by the Gamalaya Institute of Russia with funding from the Russian Direct Investment Fund (RDIF).
It is made up of two adenovirus vectors ie Kovyshield. The adenoviruses found in chimpanzees in Kovyshield have been used. At the same time, the Russian vaccine is used to combine two different vectors. There is also talk of AstraZeneca and combined trials of the Russian vaccine.
Sputnik-V has received approval in 59 countries of the world as of April 1. It was first approved by Russia in August 2020. After this, it was also approved in Belarus, Serbia, Argentina, Bolivia, Algeria, Palestine, Venezuela, Paraguay, UAE, Turkmenistan. is. Approval can be obtained soon from the Drug Regulator of the European Union.
How can there be a game changer in India?
There are only two vaccines available in India at this time. Covaxin has an Eficacy rate of 81% among them, with KoviShield up to 80% with certain conditions. In this case, the Russian vaccine will become the most effective vaccine with 91.6% effectiveness.
Currently, the production of both available vaccines is 40 million doses per month, so that only 25 lakh doses can be given daily. At the same time, 35 lakh doses are being given daily at this time. This would require at least 7 crore doses every month. To fulfill the demand, it has become necessary to approve Sputnik-V at the moment.
According to RDIF CEO Kirill Dimitrev, the vaccine has been priced below $ 10 so that it can reach everyone. That is, it will be available for less than 700 rupees. It is extremely inexpensive compared to other vaccines that prove more than 90% efficacy worldwide. The good thing is that it can be stored at a temperature of 2 to 8 ° C which is easily available in the existing supply chain.
Dr. Reddy's Laboratory is developing the Russian vaccine in India and has done phase-3 bridging trials on its 1,500 volunteers. On this basis, approval has been sought for Sputnik. Along with this, there will also be production in Hetero Biopharma and Gland Pharma. India will be able to produce 35.2 million doses annually.
Vaccine is 91.6% effective, increases immune response rapidly
This vaccine has been created by the Gamalaya National Research Center of Epidemiology and Microbiology Department of the Ministry of Health in the Russian Federation in association with the Russian Direct Investment Fund (RDIF). Sputnik-V is a vaccine made on an adenovirus platform. Oxford-AstraZeneca's dose is similar, but it uses a different adenovirus.
Developers say that Sputnik-V increases immune response against infection more quickly and effectively. The Interim Efficiency Analysis is based on a study of 19,866 volunteers. 14,964 were vaccinated in it, while 4,902 people received placebo (saline water). The study had 2,144 volunteers 60 years or older. In these too, the vaccine has shown good efficacy. The vaccine has already received approval in 59 countries.
When Russia approved Sputnik-V in August 2020, it was viewed with suspicion all over the world. Till then its effectiveness figures were not revealed. After this, the results of the trials came to know that this vaccine is really effective.
This vaccine is 100% effective in preventing severe symptoms or death. This is a very important parameter because it can save people's lives. Single dose also gives protection against the disease up to 87.6%. - Published by The Beyond News (Breaking News)