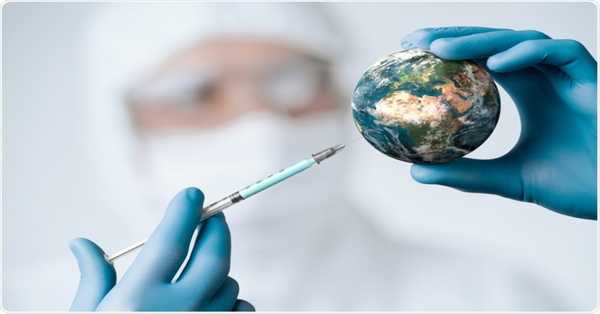 The biggest vaccination campaign in history is underway | More than 748 million doses have been administered across 154 countries
More than 748 million doses have been administered—enough to vaccinate 4.9% of the global population, Enough doses have now been administered to fully vaccinate about 5% of the global population—but the distribution has been lopsided. Countries with the highest incomes are getting vaccinated 25 times faster than those with the lowest.
Global Total - 748,719,074
US - 178,837,781
China - 155,150,000
India - 97,871,045
EU - 90,513,682
Canada - 7,477,892
England - 32,270,892

Scotland - 3,150,389
Wales - 2,035,440
Northern Ireland - 987,819
Brazil - 29,207,473

Turkey - 18,428,917
Germany - 17,035,698
Indonesia - 14,727,509
France - 14,108,557
Italy - 12,365,748
UAE - 8,923,543
European regulators have launched a review of Johnson & Johnson's vaccine after four reports of blood clotting. The announcement came days after Europe recommended listing blood clots as a very rare but possible side effect of the AstraZeneca vaccine. However, the safety committee still says that the benefits outweigh the risks in taking the vaccine.
The safety committee says that people who receive the AstraZeneca shot should seek immediate aid if they experience symptoms related to clotting, such as chest pain, abdominal pain, swelling in the legs, and headaches or blurred vision.
The New England Journal of Medicine also published two studies that offered new details of the rare blood clotting disorder associated with AstraZeneca's vaccine. The studies show that patients developed high levels of platelet-activating antibodies. 
The U.S. expects an 80 percent reduction in supply of the Johnson & Johnson vaccine next week as a result of the factory error that destroyed millions of doses in late month, published by - The Beyond News (Breaking News)