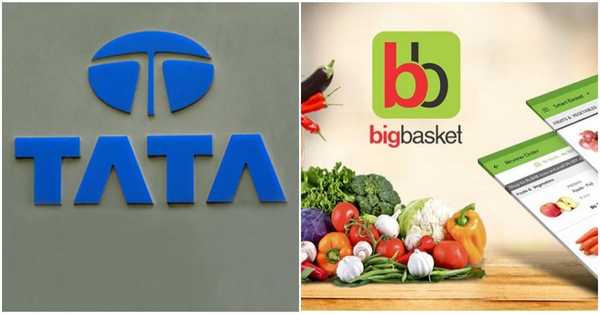 Tata Group will buy a 68% stake in online grocery venture BigBasket (in which Alibaba has also invested money) for around Rs 9,500 crore. According to the media report, Tata's stake will be converted into an enterprise value of Rs 13,500 crore for BigBasket.
Tata Group is planning to launch a super app, which will add a large range of BigBasket home accessories and grocery products. This will also give Tata a larger user base.
Reliance Jio Mart will be challenged, Tata's strategy is to consolidate itself in India's e-commerce market amid the surge in online sales due to the Corona epidemic. This will give competition to other leading e-commerce companies including Reliance and Amazon, as Tata Group Financial will provide consumer friendly services, including grocery, through Super Apps.
Alibaba's major stake in BigBasket,China's retail company Alibaba holds 29% stake in BigBasket, which it intends to sell. Other big investors in BigBasket include Abraaj Group (16.3 percent), Accent Capital (8.6 percent), Helion Venture Partners (7%), Bessemer Venture Partners (6.2%), Mirai Esset Navar Asia (5%), International Finance Corporation (4.1 %), Sands Capital (4%) and CDC Group (3.5%).
Spread across 26 cities, BigBasket is one of India's largest online food and grocery selling platforms. About 40 thousand products of one thousand companies are available on the platform. The BigBasket app is used by 6 million customers and the company's business is spread across 26 cities of the country. According to the report, one and a half million orders are received daily on BigBasket, published by - The Beyond News