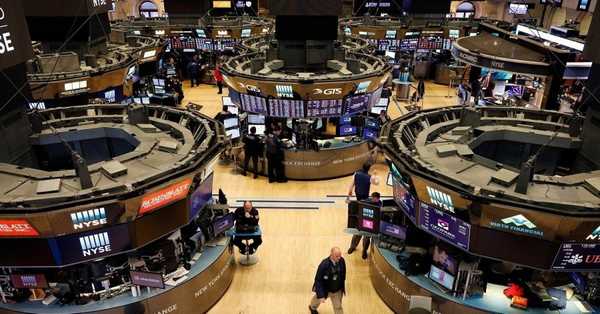 US Stock market falls by 16.31 while, European market shows rapid growth and Asian market graph depends on stock
American Market 
NASDAQ (Jan 14) –13,112.64

Delta Air Lines Inc. said it is hunkering down for a long, dark winter as the coronavirus pandemic drags on but still expects air-travel demand to turn a corner this year.
Delta on Thursday reported a net loss of $755 million for the fourth quarter, compared with a profit of $1.1 billion in the same period a year earlier. That brought the airline's 2020 losses to nearly $12.4 billion, making it the company's worst year ever and marking its first annual loss since 2009.
The industry remains in dire straits. The months after the December holidays are typically the weakest for airlines, which have already been battered by 10 months of a pandemic that nearly obliterated appetite for travel.
European Market 
 FTSE (Jan 14) -6,801.96
 CAC (Jan 14) - 5,681.14
 DAX (Jan 14) - 13,988.70
President-elect Joe Biden on Thursday unveiled the details of a $1.9 trillion coronavirus rescue package designed to support households and businesses through the pandemic.
The proposal, called the American Rescue Plan, includes several familiar stimulus measures in the hope the additional fiscal support will sustain U.S. families and firms until the Covid-19 vaccine is widely available.
The plan is the first of two major spending initiatives Biden will seek in the first few months of his presidency, according to senior Biden officials.
The second bill, expected in February, will tackle the president-elect's longer-term goals of creating jobs, reforming infrastructure, combating climate change and advancing racial equity.
Senior Biden officials, who have been working on the stimulus plan for weeks, also confirmed that the president-elect still supports $10,000 in student debt forgiveness.
Asian Market
 SGX NIFTY (Jan 15) –14,524.50
 NIKKEI 225 (Jan 15) - 28,544.72
 STRAITS TIMES (Jan 15) - 3,011.34
 SHANGHAI COMPOSITE (Jan 15) - 3,546.96
 JAKARTA COMPOSITE (Jan 15) - 6,374.63
 SET COMPOSITE (Jan 15) - 1,522.49
 KOSPI (Jan 15) - 3,099.00
 TAIWAN WEIGHTED (Jan 15) - 15,727.10
 HANG SENG (Jan 15) - 28,391.41
Asian shares rose on Friday, brushing off a late Wall Street dip as expectations of large U.S. stimulus under President-elect Joe Biden shored up sentiment while oil prices perked up on upbeat Chinese trade figures.
President-elect Biden will unveil a $1.9 trillion stimulus package proposal designed to jump-start the economy and speed up the U.S. response to the coronavirus pandemic, officials said on Thursday.
While U.S. stocks spent most of the trading session in positive territory, helped by the stimulus hopes, some concerns about the details of the package led to a modest decline towards the end of Wall Street trade.
"The concern is what it's going to mean from a tax stand point," said Tim Ghriskey, chief investment strategist at Inverness Counsel in New York.
"Spending is easy to do but the question is how are you going to pay for it? Markets often ignore politics but they don't often ignore taxes."