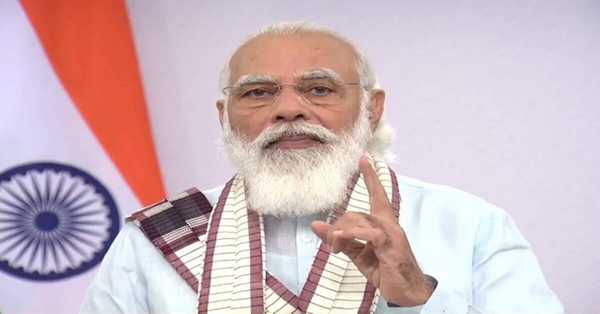 PM Narendra Modi had addressed the World Economic Forum's online Davos Agenda Summit on Thursday.
He will speak on issues such as India's reform trajectory and increasing use of technology through video conferencing. More than 400 top industry leaders from around the world will also be present. Modi may also talk to some CEOs.
These people have been addressed
Xi Jinping, President of China
Angela Merkel, German Chancellor
Vladimir Putin, Russian President
Emanuel Macro, President of France
Benjamin Netanyahu, Prime Minister of Israel
The summit began on January 24, according to the Biden-Johnson Exclusion Forum. The event, which runs until January 29, it  not include US President Joe Biden and British Prime Minister Boris Johnson. Veteran executives were also involved,including the country's leading industrialists. Among them are Mukesh Ambani, Gautam Adani, Pawan Munjal, Anand Mahindra, Salil Parekh, Shobhana Kaminey, former Reserve Bank Governor Raghuram Rajan, Tata Steel CEO T. Narendran is also involved. In addition, the world's leading business men Christine Lagarde, Bill Gates, Ajay Banga, Katie Rama Rao, Ishaan Tharoor, Soft Bank's Masayoshi and others had addressed the event.
The prime minister had also be interaction with CEOs during the event.Top global leaders including Chinese President Xi Jinping, German Chancellor Angela Merkel, Russian President Vladimir Putin, French President Emmanuel Macron and Israeli Premier Benjamin Netanyahu have marked their presence on the WEF platform by talking on a range of issues concerning these nations.