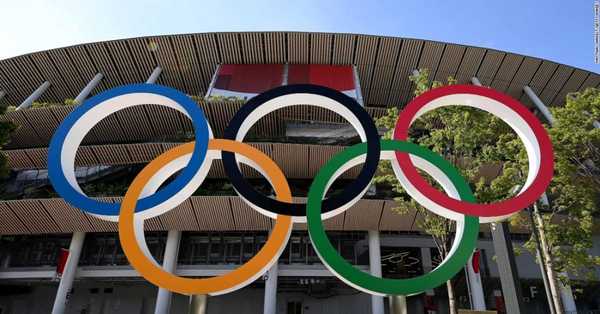 Tokyo Olympics Highlights Day 1: Follow Highlights, scores, schedule, news of Tokyo Olympics' first day in which India's archers were in action.
The India men's archers struggled to make an impact. Atanu Das finished at 35th position with 653 points after 72 shots. Pravin Jadhav finishes at 31st position with 656 points, Tarundeep Rai at 37th position with 652 points. World No. 1 archer Deepika Kumari opened India's campaign at the Tokyo 2020 Olympic Games on Friday. The Indian archer scored 663 points in 72 shots to finish in the 9th position in the Ranking Round. She will face Bhutan's Karma in the next round. Meanwhile, Korea's An San achieved an Olympics record with 680 points.

* JUL 23, 2021 05:00 AM IST
Hello and welcome to our live blog on Day 1 of the Tokyo Olympics. Indian archers will be action on Day 1, with eyes on star archer Deepika Kumari.

Archery: Deepika Kumari in women's individual ranking round at 5:30am IST

Archery: Atanu Das, Tarundeep Rai and Pravin Jadhav in men's individual ranking round at 9:30am IST

World No. 1 Deepika Kumari has been assigned Target 47A on the Start List. Her arch rivals Kang Chaeyoung (KOR), An San (KOR), Tan Ya-Ting (TPE), and Lei Chien-Ying (TPE) will shoot at 62A, 64A, 12A, and 10A, respectively.

Deepika Kumari finishes at the 8th position after her first six shots. Her score is 56 (Three 10s, one X).

Deepika slips down to the 10th position after the second 'end' of her six shots. She shoots 10, 10, 9, 9, 9 and 8.

Deepika Kumari maintains her 10th position after the end of her 3rd six shots. She has a total of 167 points now.

Deepika Kumari slips down to 14th position after scoring just 51 in her fourth 'end' of six shots. She has now a total of 218 points.

A big 'end' of 59 points from Deepika Kumari, and she has climbed back to 10th position after 30 shots.

What a comeback from Deepika Kumari, who shot 57 points in her final 'end' of six shots to finish in the 4th position after first half with 333 points.

In the first 'end' of six shots in the 2nd half, Deepika Kumari scores 55 to retain her 4th slot.

Deepika Kumari scores 53 points in the 2nd 'end' of six shots in the 2nd half. She has slipped down to 8th position.

Deepika Kumari has shot 56 points in her third 'end' of six shots and now she has climbed to 7th position.

Deepika Kumari scores 58 points in the 4th 'end' of the 2nd half -- and she manages to climb to the 6th position with 556 points.

 
The Olympic Torch Relay has concluded with a ceremony at the Citizen's Plaza of the Tokyo Metropolitan Government in Shinjuku City, Tokyo, attended by Governor of Tokyo KOIKE Yuriko and the Mayor of Shinjuku-ku, YOSHIZUMI Kenichi.
Final torchbearer NAKAMURA Kankuro VI, a kabuki actor, placed the Olympic Flame on a special celebration cauldron.

Tokyo 2021 Olympics Day 1 Highlights: Archery Ranking Round results - Pravin 31st, Atanu 35th, Tarundeep 37th, India beats New Zealand in Hockey by 3-2. - Published by The Beyond News (Sports).